Sharing is Caring:



I had a wonderful 3 day weekend since I took Friday off from work to head up to the finger lakes area of NY for a wedding this weekend. I was very nervous about the trip knowing that my tire light had decided to once again turn on last weekend, but after multiple checks and making sure they had enough air throughout the week, I drove with it on. I focused so much on the road in front of me, every little bump and crack (probably a little too much focus on the road), and after 3 hours, I finally arrived in Binghamton, NY shortly after 9am on Friday morning to meet up with Brian. From there we drove to my hair appointment I had scheduled to get my pink hair for hope and also a bit of a trim, since I last had my hair cut in February.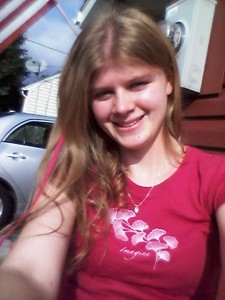 Then we stopped for some lunch and headed to his grandma's house. His friend met up with us there for a bit to troubleshoot my laptop. Brian had bought me a new laptop in May which worked great for a month and then we thought it got a virus but after replacing the hard drive, the same problem happened and it shuts down randomly so basically his friend said we need to get the warranty and return it. Another task on my to do list.
We got on the road about 4pm to head to our bed and breakfast we were staying at in Penn Yan, NY. On our way, we stopped at a restaurant along Seneca Lake for dinner. It was a great way to spend our anniversary together. We have been together for 5 years!! I still can't believe it!! We dined outside right next to the lake and it was beautiful!! I had delicious BBQ chicken and pork ribs and they served some yummy garlic bread as well. I was stuffed. I actually took home some of the BBQ and ate it for dinner last night after I got home.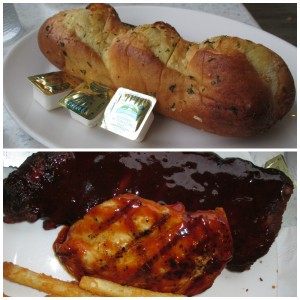 After dinner, we enjoyed a quick walk out on the pier of rocks. I also did a nice warrior 1 pose. It was quite windy. I was having fun with my wind blown hair though.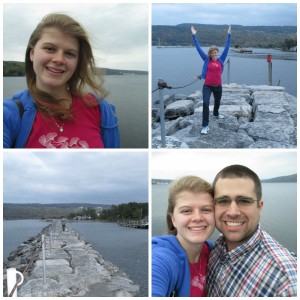 We finally arrived at our bed and breakfast around 7:30 that night and crashed around 9pm. I am not sure how we were so exhausted, but we were.
Saturday morning and early afternoon, we headed to the Windmill market and the Finger Lakes Distillery before getting ready for the wedding.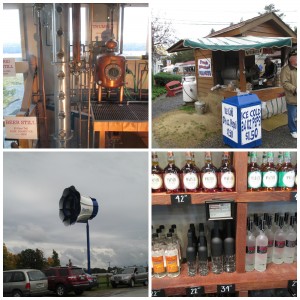 The rest of the evening was the most amazing wedding I have ever been to. Really it was!! The rain had passed and the view during the ceremony was breathtaking. Then it was followed by a lovely cocktail hour and reception. Me and Brian didn't know anyone at the wedding, but the group of people at our table seemed to all be from the Buffalo area and we talked about how we knew the bride and groom and what we did, etc. There were so many stories, we were talking and talking for hours. I didn't even realize the fact that our table was called last for food and it was 7pm already by the time we started to eat. We had such a great time.
We ended the night with sparklers, fireworks and lots of dancing.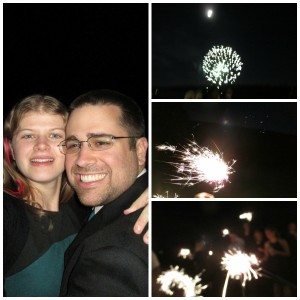 When the fireworks started, everyone was like "are these for us?" and then we realized they were and enjoyed the show, not knowing when it was going to come to an end. There were probably 3 times at least everyone stood there, thinking it was the finale and then you'd see another firework coming up. It was amazing!!
Sunday we had breakfast and then packed up our bags to get on the road. We got to Binghamton shortly after noon and I caught up with Brian's parents a bit. Then I got back on the road alone for my 3 hour drive back to Philly, with a stop at Wegmans for food on the way back. It was such a great weekend, from the people, food, friends and wedding celebration. I can't believe it's already time to head back to the real world and work today. These three days flew by way too fast, but it was a great time and I was thankful my car survived the whole trip. Still have to get my tires checked out again soon.
Then of course something had to go wrong in my evening, as my phone was updating, it decided to delete the charging battery file or something so now it won't turn on or charge, so I am currently phoneless and will be spending my lunch at the Sprint store. Luckily I work in the city and the store happens to be across the street from my office. I'm kind of hoping they just let me get a new phone…but we will see.
Hope everyone has a good Monday!!
Thank you Katie for hosting!!




Sharing is Caring: