Sharing is Caring:



Wooohooo it's Wednesday, so we've made it through half the week. Today I am going to share what I ate on Sunday.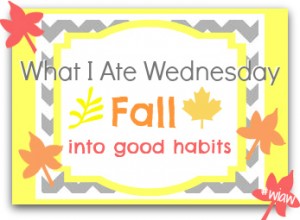 I ran out of cereal on Saturday!! It was awful. HAHA not really, Sunday means pancakes anyway, at least as of lately. So I made a single serving of pancakes with a side of bacon. Topped with chocolate chips and syrup. I love pouring the syrup on while taking a photo!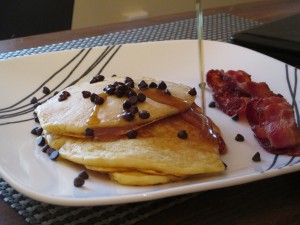 Sunday morning was really cloudy and the weather seems to have quite the affect on my mood so I just felt lazy and tired. I dragged myself to the grocery store though and once I got into the kitchen to do some food prep and make cookies with the radio playing, I was jumping around. It also happened that the sun had finally come out. I am telling you, direct affect to my mood. I was dancing around the apartment. But, anyway, back to what I ate, I did some food prep and had a late lunch consisting of a bowl of bean salad that I had made.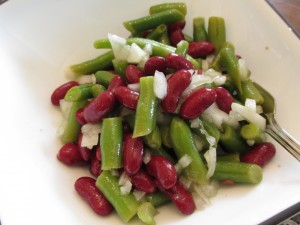 I also had to taste test these cookies as I have never used pumpkin spice chips before.
They tasted really good!! I tried the pumpkin spice chips by themselves and they had quite the kick of pumpkin spice and cinnamon flavor. They melt nicely which makes them perfect for cookies. I brought these to work on Monday and everyone who tried one, said they were delicious. I had forgotten we were having a breakfast birthday celebration for September and October birthdays at work, so some people refused my cookies after already indulging in the breakfast but that left more for Tuesday as well!
After I went for a walk, I snacked on some pretzels and then decided it was time to work on dinner.
For dinner I had a hamburger and brussel sprouts. Keeping it simple.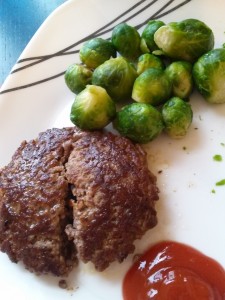 After dinner, I enjoyed a couple more homemade cookies. So delicious!!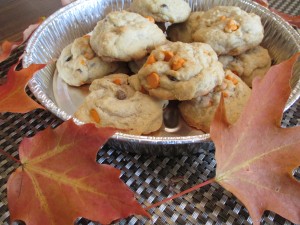 That wraps up my eats from Sunday. Hope you enjoyed them!! Thank you Jenn for hosting!




Sharing is Caring: