A couple weeks ago I went on a road trip with Brian. In this first recap, I am covering the places we went in New York State. Here's where we went:
From Binghamton, NY –> Clayton –> Alexandria Bay –> Ogdensburg –> Tupper Lake –>Lake Placid, NY
I drove from Philadelphia to Binghamton and worked remotely for a day before we headed on our road trip. Our first stop on Tuesday July 19 was Clayton, NY. We arrived at noon which was perfect to find a place for lunch where I had a delicious burger. Then we headed to the Antique Boat Museum for a couple hours through the afternoon. I think the most interesting thing to me was the speed boats and how fast the records are. I can't imagine riding on a boat traveling over 100 mph, let alone 200 mph.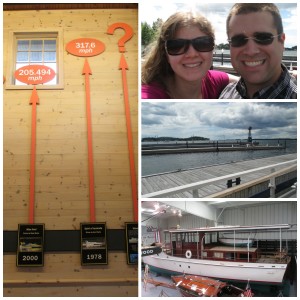 Our next stop was Alexandria Bay. We walked around a bit but we decided we liked Clayton more. When I realized how close we were to Ogdensburg though, I decided to call my friend to see if she could meet for dinner. Luckily she was able to meet so we had a last minute dinner with my friend and her almost 3 year old son. I actually realized I have been able to see her once a year since graduation in 2012. In 2013, I made a trip to Buffalo for her baby shower, 2014 I was in town for a wedding and met up with her, 2015 I had a work trip in Buffalo and she was in town and since she has moved closer to Ogdensburg and I was able to see her there this year.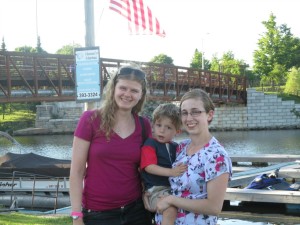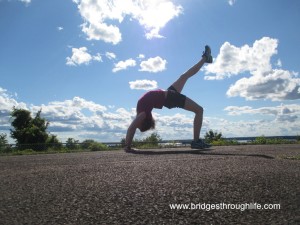 After dinner, we made our way to our final stop for the night, Tupper Lake. It took us nearly 12 hours to arrive to Tupper, which would have been a 5 hour drive without all our stops, but that was the fun of the road trip and planning as we went. It made the driving not seem so long as our longest part was 2.5 hours. This moon made the drive worth it too!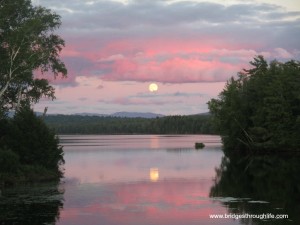 The first night we headed right to bed and then we had a full day ahead around Tupper.
Wednesday morning was spent on Saranac Lake, getting a bit of the history of the camps (houses) on the lake by a family friend and then taking their boat out ourselves for a couple hours. We couldn't believe how fast the morning went. We then went to find some lunch and ate at the park before heading to the Wild Center for a couple hours. The last time I had been to Tupper was back in 2010 and the Wild Center added a cool giant Tree House walk.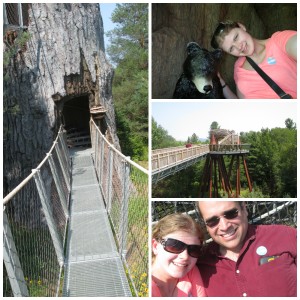 Thursday we spent the day in Lake Placid. We grabbed some lunch at the Green Goddess market which had delicious salads. There happened to be a cupcake place in the same plaza so that was a must to stop there. Their cupcakes were delicious but I think I loved the cookie dough cake pop the best.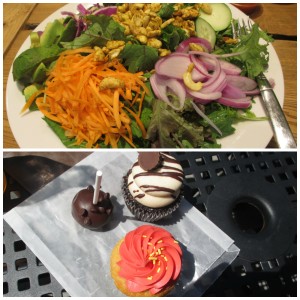 We then did the Olympic tour as the winter Olympics were held in Lake Placid in 1932 and 1980. We started at the Ski jumps riding up to the top for the beautiful views.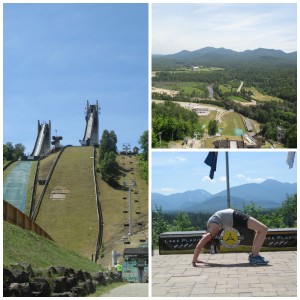 Then we drove to the lunge track. We took a tour up to the top of the combined track which is known as the most dangerous lunge track so people from all over the world come to train on it for the winter Olympics. Obviously if you can conquer the most dangerous track, you are more prepared for the Olympics. Since the track isn't in use until September/October, we were able to walk down the track which was pretty neat.
Of course I stopped to do some yoga on the track.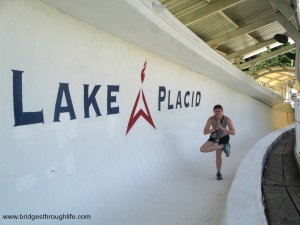 Next step was little Whiteface used for skiing in the winter. We took a gondola ride up there and it was quite a long ride, but great views up at the top. We waved over to the big Whiteface mountain where we were headed next.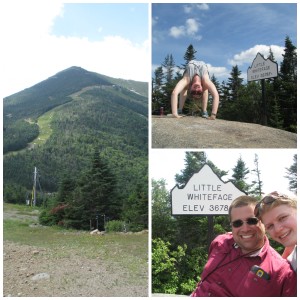 Back down the gondola and we headed to drive up to Whiteface. Whiteface mountain is neat because you have the option to hike or drive up the mountain and then hike 1/5th of a mile or take an elevator. Even though we were pretty tired, I wanted to do the 1/5th of a mile hike. We had visited Whiteface 6 years ago and I was not in great shape back then so I remember the tiny hike seeming like forever. This time was much different as I was running ahead of Brian. Now, if the hike was longer, like over a mile, I probably would not have been leaping ahead, but when you see the top, you get excited!!
It was beautiful up there. Since it was like 90 degrees at ground level. It was around 60 degrees at the top of the mountain and it felt great.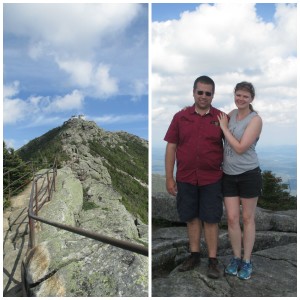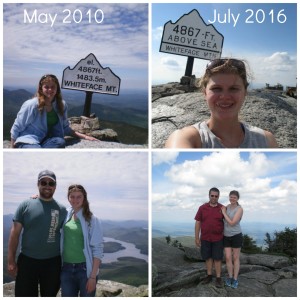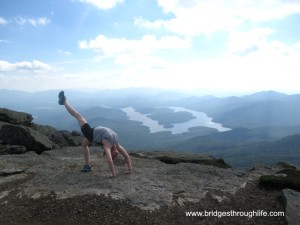 Side note: If you are a newer follower to my blog, I named it after starting to do wheel (what I called bridge) pose everywhere in 2011, hence all the wheel pictures.
After all the tours and fun, we headed to meet Brian's parents at an event in Lake Placid. But before we arrived there, as we were driving down the mountain, there were 2 girls trying to get a ride. Brian decided to stop and ask how far they were headed and they parked at the bottom of the mountain and realized the climb was a bit too much for them so they needed a ride back down. It was quite the adventure, picking up 2 girls from Montreal and chatting about Canada and travel and languages as we were discussing French.
I love how much we just planned as we went through vacation. Thursday evening we decided to drive to Canada Friday instead of Saturday. We had a late dinner Thursday night with Brian's parents and then headed back to Tupper to sleep.
Friday morning it was time to cross the border to Canada which will come in my next vacation recap post.
Have you ever been to upstate NY?
Do you like to plan vacations as you go?