Happy Monday!! Today is a special day because it is my 7 year anniversary with this guy.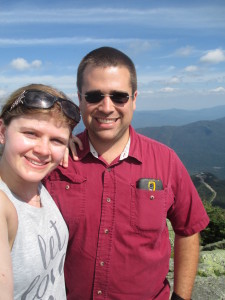 Of course he is off working but I was happy we got to see each other this weekend and get our engagement pictures done. I can't wait to see them!! He was a good sport since he hates pictures. I know his family will love them.
Alright so back to the weekend, I started off Thursday night with a spa manicure and getting my hair washed and straightened at the salon.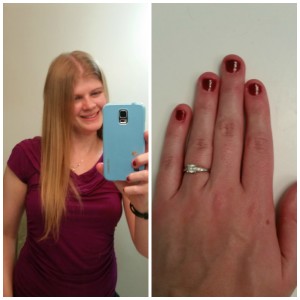 I have to say that hour and a half was heaven at the salon after all the work hours I have put in recently. I was finally more relaxed at the end. It's nice to treat yourself every once in a while.
Friday I had the day off but I did work for an hour and a half in the morning before getting on the road. I headed to Binghamton and as soon as I arrived we went to Sonic for burgers because I was craving one. I was so hungry I inhaled a double burger.
Then it was time to get ready for engagement photos. We went to a park in Ithaca, NY and for the first hour of the pictures the rain had stopped. It started up in the last half hour but overall wasn't too bad and our photographer said sometimes overcast weather is easier to take pictures in since we aren't squinting and more even light. Hopefully they turned out nice. I was pretty in the moment and didn't take any photos with my phone or anything so you will just have to wait to see them.
We then headed out for dinner, I was nearly starved again haha. We went to a restaurant called Antlers in Ithaca and we got the pesto bruschetta flatbread along with a salad for me and soup for Brian. Then I got the fish plate (omg I ordered fish, I like never eat it, but the waitress described it and it just sounded good) and Brian got some crab cakes and something else. I was stuffed by the end of the meal and it was delicious!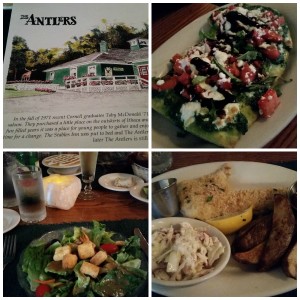 In the evening we headed to our friend's place as they just got a kitten. I played with their 4 year old daughter and then played with the kitten when she went to bed. Of course, you can't forget the dog too, she doesn't like that the kitten gets all the attention now.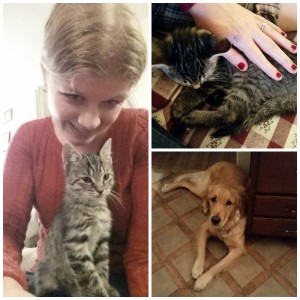 Saturday morning it was nice to have some time to lay in bed a little longer. Brian and I got some brunch around 10am and I left for home at 11. It is so much faster to drive when it is not raining. I made it to Wegmans for my weekly groceries and then headed home to unpack, eat some leftovers and make pumpkin cookies.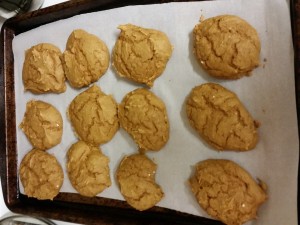 I also got the best snack from Wegmans. Yay for Gingerbread season coming up too.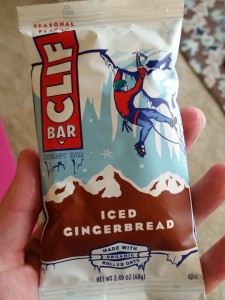 Saturday was also the first day of October so I wrapped up my gratitude calendar for September.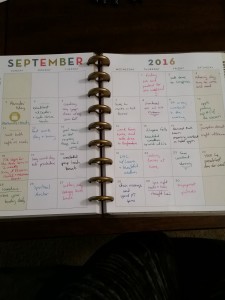 Sunday morning I got up and made some protein pancakes.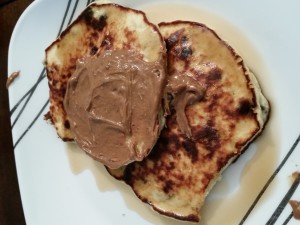 Then it was time to meal prep, clean, yoga and tackle my to do list.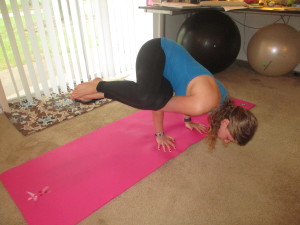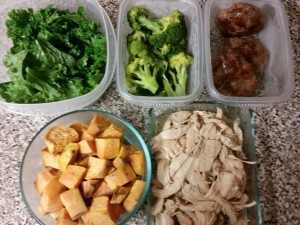 After all the traveling I did in September, I finally feel like I made progress with my to do list at home on Sunday, so now I can go into Monday feeling better and hopefully continue to be productive.
Thanks Katie for the link up MIMM.
What is one thing you did this weekend?