On May 7th I officially graduated with my MBA from Penn State University. The University did have graduation in person. Although we didn't officially walk the stage, we were all seated in the bleachers and enjoyed a short and sweet ceremony. It was great to attend in person, especially since my parents were able to drive down too. I was only allowed 2 guests for the ceremony so Brian and my mom were the guests. My dad watched the Live Stream from the car. The day was forecasting rain and although it rained a little as we entered the open air stadium, it stopped for the ceremony and we were able to get many pictures around campus for a couple hours after before the rain started coming down heavy.
A couple days before the ceremony, I got myself a graduation cake. Brian and I celebrated at home, ate cake and froze most of it. We have slowly been eating the freezer stash of cake lol.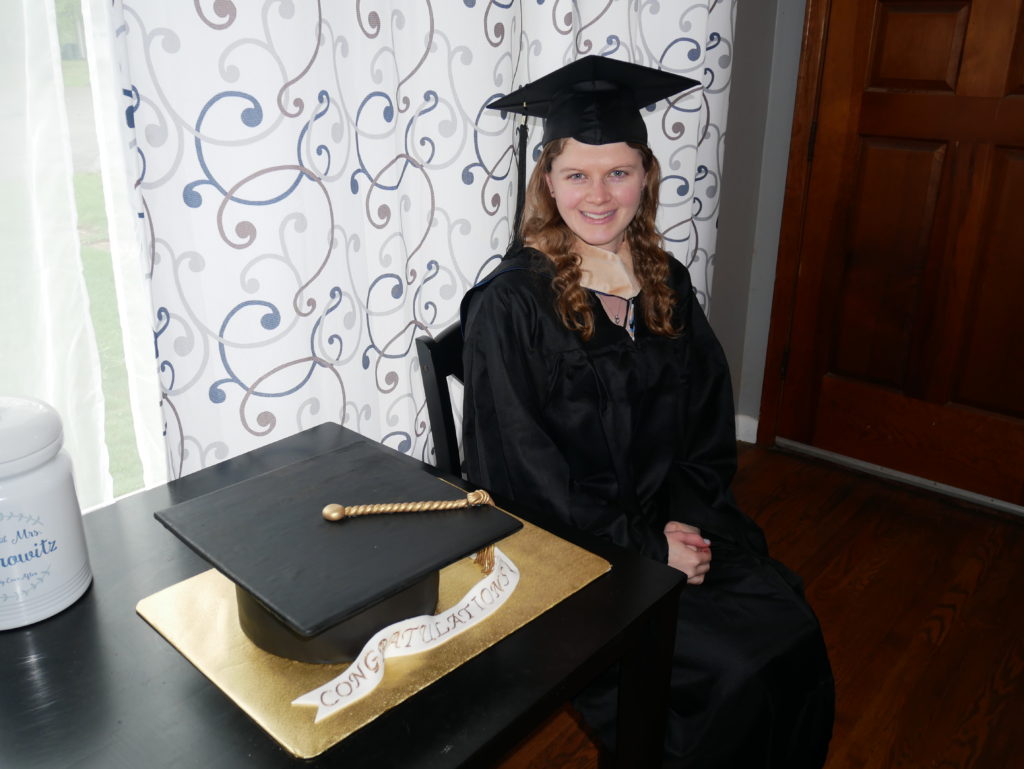 Here are some of my favorite photos from around campus. I bought a dress for graduation, but most of the time I was in my graduation gown as it was only in the 50s outside.
So now what?
I am still working on that, but for now, I'd love to bring this blog of mine back. I miss writing posts and I have a lot to share, especially in my new workouts because I can finally focus on the gym again and also some weekend trips this summer.
I received my second dose of the pfizer vaccine on May 3rd, so I am fully vaccinated now. It makes me feel better about traveling. It's great to see the world slowly opening up again after the strange year of 2020. In some ways that year feels like a blur but it was certainly hard at times.