Last week, I spent the last official day of summer in NYC with a friend I met in Australia 5.5 years ago. She was traveling with her family to NYC and now is in Disney World.
I drove to Trenton early in the morning and took the 7:31 train to the city. The train ride took about 90 minutes. I had a new book on my kindle so I spent most of the time reading.
Shortly after 9 I met up with Laura and her family at the Empire State Building. I have never been up that one before. We beat most of the crowd which was nice since we didnt have to wait in any lines. The weather was absolutely beautiful! It was 70 in the morning and got up to 80.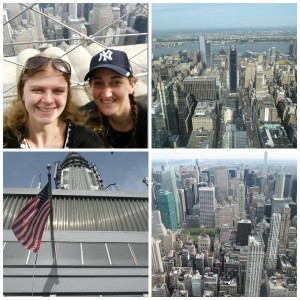 We enjoyed the views and doing some yoga. Laura's mom jumped in to do yoga with me too.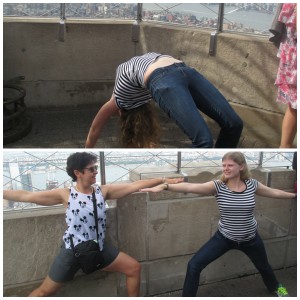 After the Empire State Building we walked around stopping in Macys, playing on the big piano.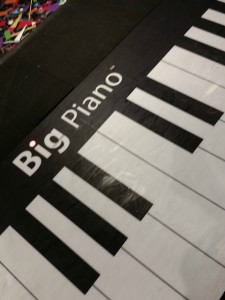 Then we found some lunch nearby at Pax Wholesome Foods. I got the chicken pesto flatbread.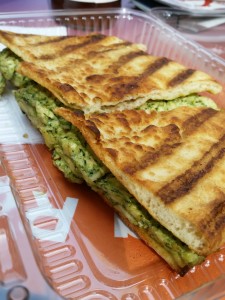 After that we caught the subway to Washington Square Park where more bridges were done.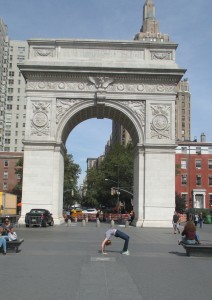 We found this cool coffee shop with tons of board games you can rent and play while you are there.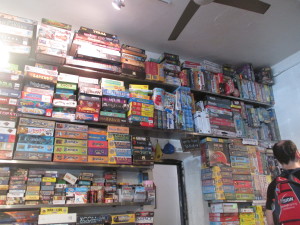 Then we walked by a bakery which I checked out and bought some brazilian truffles. They were tasty.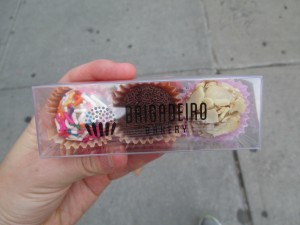 Back to the subway to head to the High Line. Beautiful day for walking but there was definitely a lot of construction around the High Line with new apartments and condos.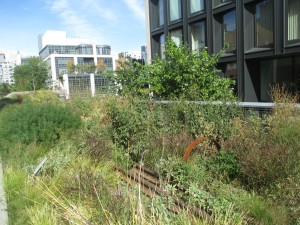 We made it full circle back towards the empire state building and then headed to Times Square. Laura and her family got some tickets for an evening show. I wish I could have stayed but getting home at midnight or so would have been rough for me. So then it was time to say goodbye as they headed back to their hotel to change and power nap. I hopped on the subway back to Penn Station and it was shortly after 5 so it was packed with rush hour. Once I made it to Penn, I found a Tim Hortons and got an iced tea as I needed something to drink. I enjoyed my tea and a luna bar I brought for a snack/dinner.
I made perfect timing as I got back to my car and it was 5 minutes before 12 hours. Had I gone over 12 hours it would have cost more for parking but I was pleasantly surprised when I only had to pay $10. I was thinking it was $18.
I drove home as the sun set, getting back close to 8pm. I then posted pics and relaxed taking a salt bath and then heading to bed with my sore feet. 20k steps for the first time in many many weeks. I feel like I am still walking a little funny on both my feet but just started physical therapy on Friday and it already seems to be helping. I really think there is a mental block I just have to get past to bend my toes again on my right foot.
Where if your favorite place to go in NYC?