Hey there! How was your weekend? My weekend kind of blurred into my week as I was traveling on a work-cation last week. I enjoyed a quick visit to Tonawanda, NY and Niagara Falls while working. I went to college out there so it is cool that my company has a plant out there and I can go to work with the accountant. Together we came up with a lot of questions and few answers :/ but hopefully I get the report working this week.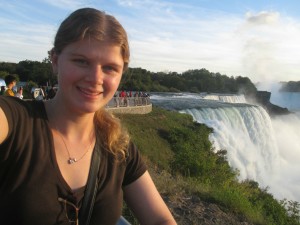 While I was out there I enjoyed Tim Horton's of course. No lie, my dinner Friday night was a cookie and iced tea as I drove to Binghamton, NY.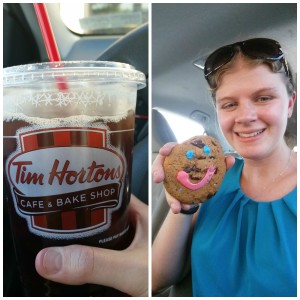 Saturday morning I left Binghamton around 7am, only eating an apple and a few handfuls of granola before making it to Wegmans (about 3 hours into my drive) and grabbing a pumpkin donut, while picking up some groceries for the week.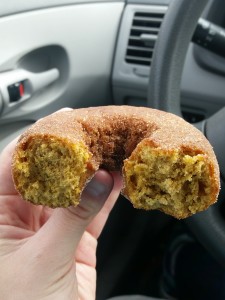 Luckily I didn't need too many things at the store this week because my friend gave me a coupon to try out Hello Fresh. I will probably write a post about the meals once I cook all of them.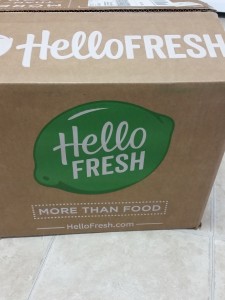 Once I arrived home Saturday, it was time to clean, not only my apartment but go out to wash my car because all those bugs when driving at night…
I wanted to try to do some work as well, but was having difficulty connecting to our work server, so instead I worked on posting pictures and some cooking. Then Brian arrived around 5pm. We ordered thai/chinese food for dinner and crashed on the couch before 8pm…not sure why we were both so tired, but eventually moved to bed at 9. I think we must already be an old married couple..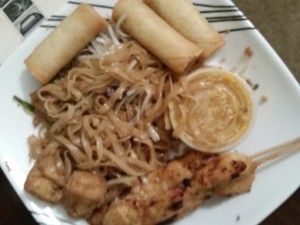 Sunday morning I got up and made pancakes and bacon for breakfast. I did some food prep and just hung out with Brian. Then I headed out to teach. I had sooo many people which was exciting. I also can now do downdog but not downdog split with full pressure on my right foot. I did get permission to go to a physical therapist so I have to call today and set my initial appointment.
When I got back from teaching, Brian and I decided to head to the King of Prussia mall. It's a good 40 minute drive or so but the mall is sooo big and the expansion just opened up a month ago. Basically the expansion included designer stores I can't afford but it was great to check out. It also included an American Girl Doll store (side note: I grew up in a very doll centered household). I have to say I was disappointed with the store though. It was so tiny. I was surprised that with the expansion they didn't get a bigger space. Nothing like going to American Girl at Water Tower Place in Chicago.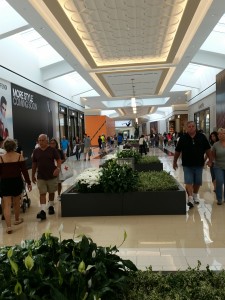 Anyway, we ended the afternoon at our favorite Mexican place for an early dinner at 5pm (told you, we were that old married couple). We then decided to get 20 minute massages. I don't recommend massages with a full stomach, but the neck and shoulder part did feel nice. Brian got a foot massage for 20 minutes and after walking the mall and me hitting over 10k steps in a couple weeks, he really enjoyed it. My foot was getting a bit sore from walking, still adjusting slowly and hoping physical therapy helps. Trying to still take it easy.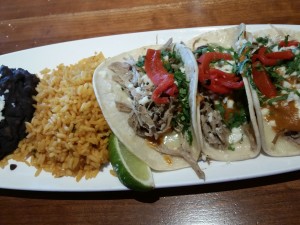 On our way home, we stopped for Rita's ice, getting the sugar free mango peach flavor. It was tasty but I was still pretty stuffed. I then made my first Hello Fresh meal to go for lunch today and dinner tomorrow night probably.
To end the night, we relaxed on the couch watching the movie Waffle Street.
Do you like to window shop at malls? I usually leave the mall empty handed…
Have you tried a food delivery service? Hello Fresh is my first meal delivery experience.