Hi guys!! If you missed part 1 recap of my Disney trip, you can find it here.
Onto day 2 in Disney world, we headed to Epcot.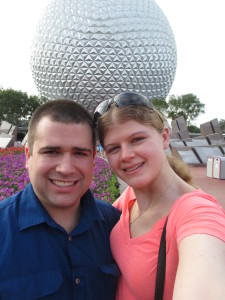 We made it to Epcot right before the park opened and anxiously waited to go on the Test Track ride. Clearly it is the most popular ride at Epcot. It is also the fastest getting up to 60mph. Being the first group it was a 20 min wait or so which wasn't bad. We designed our own car and then rode on the track and got our test results. Our car did OK.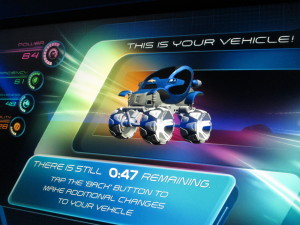 From there we listened to a group, the Jammers, banging on trash cans. Brian went to go ride the space mission ride and I walked the gift shop picking out what I wanted to buy later. Then we split a large donut and Brian got some caffeine in him via coffee to wake him up.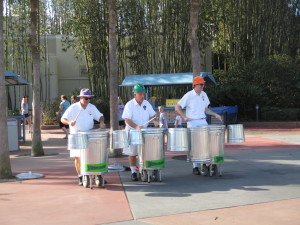 We then headed over to The Land section, caught the quick film about the Circle of Life and then waited in a line for a boat ride. After that we headed to the innovation center for a bit before our first fast pass, Seven seas with Nemo. We didn't even realize all the fish they had inside the building and walked around to look at the big tanks.
After that it was time to catch the monorail to the Polynesian resort for lunch. I enjoyed a salad and some pan noodles with chicken in a ginger sauce which was very gingery but good. We decided to leave room for dessert to get "around the world" at Epcot.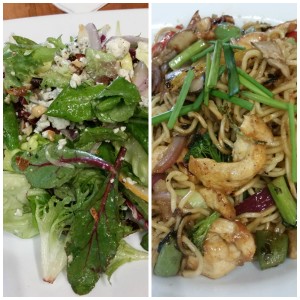 As soon as we made it back to the park (partly running after getting off the monorail) we had a 3pm tour behind the scenes of the greenhouses and how they grow things a little differently to produce more veggies and fruits faster. They grow a lot of plants vertically. It was really fascinating and the hour tour went by so fast.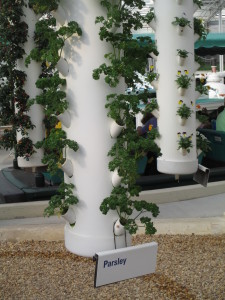 Next we headed inside the Epcot sphere for a ride. Then we checked out the imagination corner before finally heading around the world.
We stopped in France for dessert (though it was dinner time) and Brian also got some wine.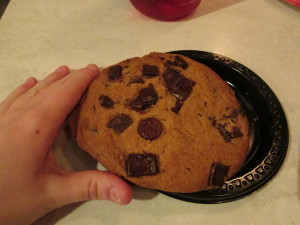 We continued around the world stopping in China for some egg rolls and then Norway for more dessert. I got my cupcake to go since I wasn't super hungry. Finally we reached Mexico. We found Donald. Brian got his tequila tastings and we made our way back to the future aka the main park.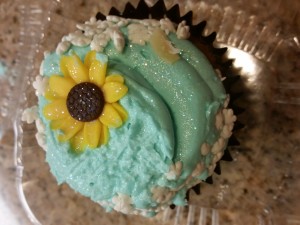 I got my souvenirs and gifts and then we took one last ride on the Test Track as we had a fast pass for it.
We then made our way to the transportation center to pick up an Uber. We watched the fireworks over both Magic Kingdom and Epcot on our drive back and had one of the nicest Uber drivers I have experienced so far (though I have only taken a handful of Ubers so far).
It was nice to get back shortly after 8. I had a salad. We both worked on our computers for a short amount of time and then finally headed to bed to be ready for Universal the next day.