It's a New Year. Most of us, if not all, are setting some goals. The fitness industry is booming this month. I mean I even ordered a new sports bra from Fabletics the other day and I just got an email saying my shipment is delayed because they got so many orders. I guess everyone needs a new outfit to kick into gear for the new year. No complaints about that as I always love a new outfit for working out as well. I'm pretty sure my workout attire collection is getting bigger than my actual work clothes, but that's OK because I live in my workout clothes every chance I get.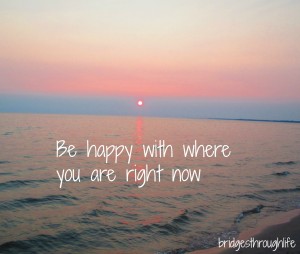 One day I was telling my boyfriend how I was so addicted to Instagram, that it has truly changed my life, in a good way. He said that was great, but warned me not to compare. I told him, I choose who I follow. The people that I look up to on Instagram don't compare themselves, they simply live a healthy lifestyle because it makes them feel good. OK so I may not fully know people's lives, but at least I choose to follow people who motivate me while I motivate myself to be the best I can be and to not compare to others. This is why Instagram has changed my life for the better. I have grown in my yoga practice from yoga challenges and I follow like-minded people who motivate me daily. As much as I can motivate myself, it is helpful when I see others working out at 5am, because getting out of bed at that hour is still tough.
The other day, I saw a post on Instagram that said, "you should only compare yourself to yourself."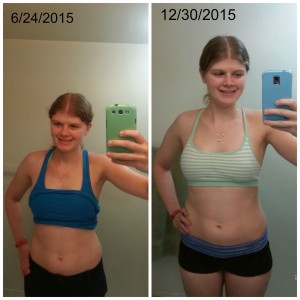 Everyone is different, we might have similar goals to be healthy and get into shape, but everyone's "healthy" is different. What works for one person may not work for another. I know that I cannot only do yoga and be in great shape (or what I define to be "great shape" for myself). For me, weight lifting really makes a difference, but I love incorporating yoga into my routine for stretching and for my mind.
Then the other day, scrolling through Facebook, I see another pregnancy announcement. Engagements, weddings, pregnancies…they seem to be everywhere now that I am at that age. Ahhhh, see what I did there? I was just comparing myself because of my age and my friend's ages. I text my boyfriend that someone else is having a baby. He responds "don't you feel so far behind the curve." I respond "yeah, they're married, have a dog, house and baby on the way." He told me I answered wrong, pointed out my comparing.
But then I told him the truth, my truth. I don't know where I want to settle down. I want children, but right now I am enjoying my freedom from having to deal with child care while working. I also want to use this time I have to travel because I know my traveling will be more limited with a baby in tow. I really like just living in an apartment, for now, because 1) I don't have to pay to get stuff fixed and 2) I can move out without worrying about losing money (with giving 90 days notice). I know I am also very fortunate to not have debt from school or anything, so currently being debt free is probably the best. I moved away from home almost 2 years ago with just the stuff that fit in my car, no furniture, mostly clothes and necessities. My dad and sister brought some other things down to me later, but essentially I have had to work for everything I have in this apartment. I will mention my boyfriend helped a ton, bought most of the furniture we have and if it weren't for him, my move would not have been possible, but these last 21 months, I have appreciated everything so much more. I also appreciate having less stuff (makes moving in the future easier).
Social media can lead us down the comparison trap, whether comparing things or life events. We could sit here comparing ourselves, but that isn't really helping anyone, not even you. It often leads to you feeling worse about yourself and that's never good. So rather than sit there comparing, think about what you have, what you have achieved, and what your goals are. By doing that, perhaps you will realize, the things you are comparing, are not really what you want. I think what everyone really wants is happiness.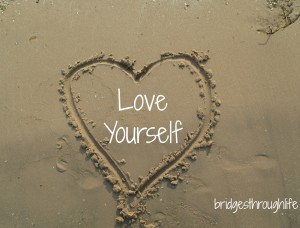 Be happy with where you are right now, work towards to your goals, and be happy when you achieve just one step closer to that big goal.

Thoughts on comparison?