Hey there! Did you have a good weekend?
I kicked off the weekend by grabbing a donut and then heading to yoga, because that's what yogis do right? Eat donuts and then do yoga, haha. I have been craving a cupcake for a couple weeks now but I was doing low carb for a few weeks and testing myself and doing pretty well so I thought I would wait until the end of week 4 only to find that the cupcake truck wasn't on the schedule for May and discovered that my favorite cupcake place in the city in Philadelphia closed. I'm not sure when but I was looking up Philly Cupcake and discovered it closed this year. So I ended up with a donut from my favorite place in Reading Terminal, Beiler's Bakery and it hit the spot for now.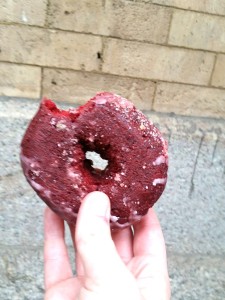 This time at yoga there was one other person and me, so not quite a private class, but close. It honestly feels so great to go to a yoga class again. Despite being a teacher now, I am not the best at practicing at home. However, now that the weather is warming up, I have been trying to do some flows outside when possible. My thing is that cement and solid floors is what I need, practicing on my carpeted space isn't the same, but I deal for now. The theme on Friday was awareness and I connected with it a lot especially after practice. I got home around 8pm but decided to go for a walk as it was a beautiful evening. This is what I posted to Instagram, my personal account @ilabk (I also have a separate blog account @bridgesthroughlife)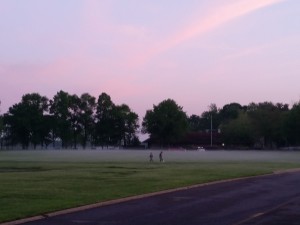 "The theme in the yoga class I went to tonight was awareness. While I was at the train station I helped a blind person get on the train, I thought about how she has to be so aware of all the sounds around her, aware of the stops on the train to know when to get off, she cant just look out the window to know. When I got home, I was more aware of just how green everything is now. It felt like it took forever for the green to arrive but after all the rain the grass has been growing so quickly. The humidity in the air with that spring smell. It's the perfect night for a walk. I dropped off my bags turned around and headed out. I noticed two boys kicking a soccer ball in the field (their mom was nearby) which has a light layer of fog on top. I noticed the quarter moon shining brightly above my head and as the sun sets, the pink clouds wave through the sky. I feel so at peace in this moment (despite typing this as I walk)"
A wonderful evening it was. Then Saturday I ran errands, went swimming, stopped for a Five Guys burger (did you know it's national burger month?) as I was craving one and then was so full I didn't even really eat dinner. I did some meal prep for the week though knowing my time on Sunday would be limited.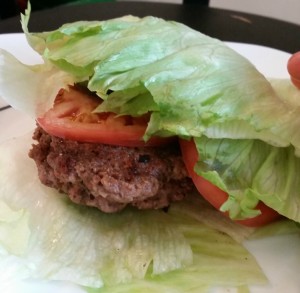 Now to the big event of the weekend, Yoga on the Steps (Reach and Raise). This was my third year participating. The weather was not as nice as previous years but we all braved the cold, 50 degrees. It was nice when the sun came out. I meant some wonderful people that sat next to me. They kindly took pictures for me before practicing. I also enjoyed the partner work as always. I go to events on my own because I want to go to them and I don't always have someone to go with, but yoga events in particular, I have found so many kind and welcoming people, you never feel alone.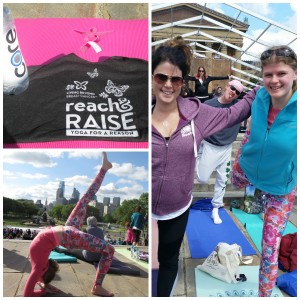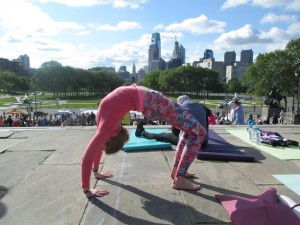 The end of the practice was absolutely perfect, as we laid down for final savasana, it was chilly and the sun was behind a giant cloud. A few breaths in and the sun came out from behind that cloud and shone down on us. Warmth spread through your body like a warm and fuzzy hug. It was a magical savasana.
Afterwards, I grabbed some snacks and headed to the train. I was so excited to get into my warm apartment and change into pjs, eat, finish some meal prepping and spend some time on the couch watching tv and coloring. It had been so long since I colored. It was nice to have so much relaxing time on the weekend. I may have even gotten a little bored, which hasn't happened in a long time. I was thankful for all the down time though as next weekend will be plenty busy and this week I have a lot going on in the evenings. Hopefully I am nice and rested to tackle the week.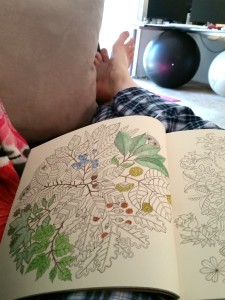 Oh it was also national chocolate chip day yesterday. I celebrated with this mug cake.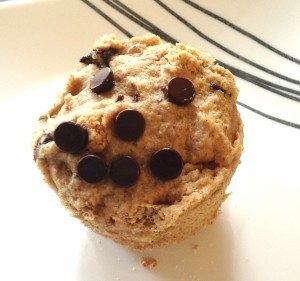 What is one thing you did this weekend?
What do you enjoy doing to relax? I like to read, color and watch tv.