I didn't plan on buying anything during Black Friday, but then Black Friday was longer than a day (more like all weekend) and I ended up ordering some gifts on Saturday. Of course some emails got me and I ordered some things for myself. Some places, I needed to spend just a few more dollars to get free shipping so I stuck a few little things in for myself. I have been loving the package a day at my door and wondering what will come next. There are still a couple things I am waiting on, but I think I have received most of my packages for now, of that I remember. Today I'm linking up with Becky to share my treats from the last week that have arrived or been purchased.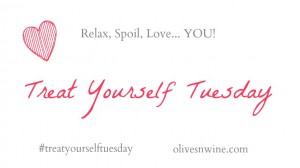 A few treats from Ulta. I was sad that Philosophy didn't make the Cherry Christmas shower gel this year that was my favorite, so I decided to try a new holiday one. My feet also get some treats, super fuzzy warm socks and foot balm to try for winter.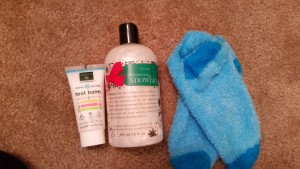 At Glow Retreat (see recaps part 1, 2, 3) we received some muscle soak bath salt that I LOVE! I got some of the detox one to try out.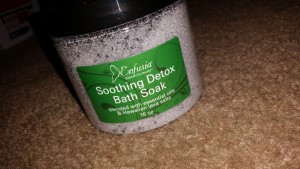 Fabletics was also having a black friday sale. I have been skipping months basically all year but I was eyeing the Hudson Bralette II sports bra that was over 50% off, so had to get it. It's actually so comfortable, I slept in it the first night I had it. I also decided to throw in a tank top there too because I had to make shipping worth it and it was on sale as well. Can never have enough tank tops for working out.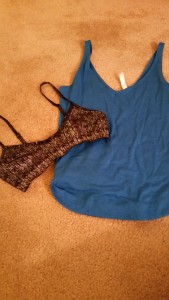 Over the weekend I received a 25% off coupon for Kohls and I remembered that they have Asics sneakers there. I was running errands in Cherry Hill for groceries and also decided to check out the Target there as I was near by it instead of going out of my way to Target once I got home. Target happened to be next to Kohls so that was perfect and I found a new pair of sneakers. 25% off $100 sneakers is an awesome deal that I couldn't pass up since my current sneakers are really getting worn. One day maybe I will have more than 1 pair of sneakers to rotate between.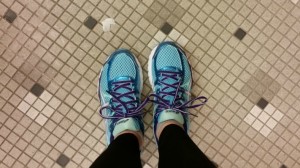 Then there were some tasty chocolate treats, because I was bored and wanted to try out making my own almond butter cups. It was definitely a success. 2 ingredients, a bar of dark chocolate to melt and some almond butter.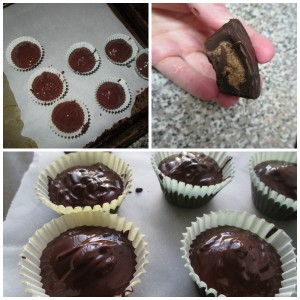 I also treated myself to some foam rolling and a hot bath Sunday night. I felt more relaxed on Monday and I attribute it to those 2 things. More foam rolling last night as I don't want my legs to be as sore as they were after squats last week. Foam rolling really helps my muscles to recover more quickly.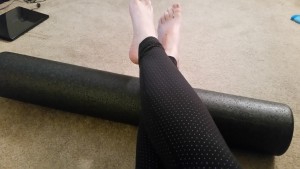 Well that's all for me today. Like I said I have a couple more packages I am expecting. I think a few new shirts. My wardrobe needs some serious updating, so slowly adding pieces.
Did you buy for yourself and others during Black Friday?