Happy Thursday!! Hope everyone's week is going well. I'm back today with a bit of randomness to catch us up on. Thanks Amanda for the link up.

Last weekend my parents were in town. I wrote up a little post on some places to check out if you are ever in Philadelphia. Despite my not being into history too much, I find it more fun to go to a museum or actually walk the streets where history was made and Philadelphia certainly has a lot of that. I think I enjoy it so much more now also knowing there is not a test I have to prepare for at the end of a tour.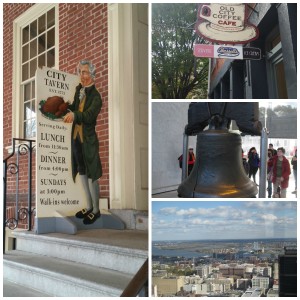 2. On another note, I also had my first taste of an acai bowl on Friday evening as dinner part 1. It was definitely delicious!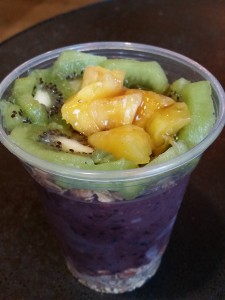 3. Changing the subject, who is excited for Gilmore Girls coming back??!! Check out the trailer. OMG I am sooo excited!! I hope it lives up to my expectations.
4. I did some "adulting" yesterday, changing the battery in the smoke alarm that decided to start beeping at 4am when I still had at least 30 minutes more I could have slept before going to the gym at 5am. I moved to the couch and tried to sleep for those next 30 minutes but it wasn't the same. I also had to borrow a ladder from a friend since I only have a tiny stool. I carried this ladder home about half a mile from my friend's apartment (I live in a big complex).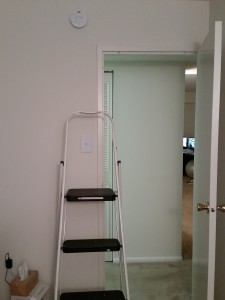 5. I then drove the ladder back and also filled up my tires with air because we went from 80 degree temps last week to 55 degree temps this week and my tires are super sensitive to that. I understand though, my body is sensitive to the changing temps too.
6. I ended up staying for dinner at my friend's apartment which was great to start a relaxing evening. Then it was back home to make lunch for today and curl up on the couch to read. Since getting sick a few weeks ago, I fell back into the habit of turning on the TV a little too much during the week so trying to cut that out again and spend time reading instead.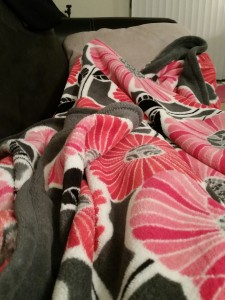 Do you like Gilmore Girls?
What is your idea of a relaxing evening? Sometimes I take a hot salt bath and then I like to go under all the blankets and sink into the couch.