Hey everyone!! I can't believe that Christmas is only 7 days away!! I'm actually flying to Florida on Saturday to spend Christmas with my grandma, mom and sister. I am hoping to have some sunny weather and maybe even some bikini weather to just soak up the sun. I am really missing the sun these days. Go to work right as the sun is rising and leave work after the sun sets…
The winter blues are definitely hitting me hard this year. I think maybe because I don't walk outside as much as I did when taking the train to work or even just lunch time walks outside around Philadelphia were nice. I could walk at lunch now but it's not really the same when you don't have a city bustling with people and Christmas lights everywhere.
Anyway, last week was a fun week at work between Secret Santa, holiday lunch and ugly sweater day. Check out my post on how I made my ugly sweater. Oh and if you are still looking for Christmas gift ideas, I made this awesome Pinterest inspired Spa in a Jar for my secret Santa.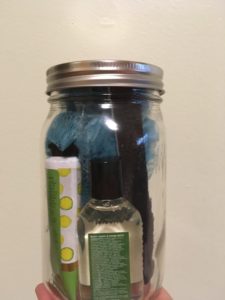 It was so fun doing Secret Santa as some Santas were very creative with a couple gifts and spread them out throughout the week. I got a couple gifts and one was a Teavana tea steeper for loose tea. I picked up some loose tea from Wegmans on Saturday and tried it out and love the cup!! Now I need to try to go to Teavana without spending all my money haha.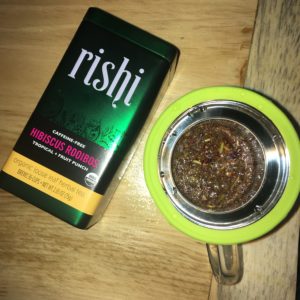 Saturday wasn't too exciting as I just ran errands and had a pretty quiet day. I watched a bunch of Christmas movies and did some meal prep.
Sunday morning I headed to the gym for leg day and a new workout from my coach. My legs were definitely feeling it by the end. Once I came home, I quickly whipped up 2 batches of gingerbread dough and placed them in the fridge to chill. While I have made gingerbread cookies annually for I think 5 years, I never seem to remember which recipe I use, so luckily I have trusty Google to give me a recipe. I also always misplace my gingerbread man cutter. This year I bought 2 cookie cutters of different sizes and I think that worked out well. We also used a glass to cut circles as something different.
In the afternoon, my friend Alicia came over and we rolled out the dough and made the cookies. It was a fun afternoon catching up and eating gingerbread cookies. I didn't count how many cookies my two batches made and lost track of how many I ate, but they were certainly delicious and my co workers will enjoy some today.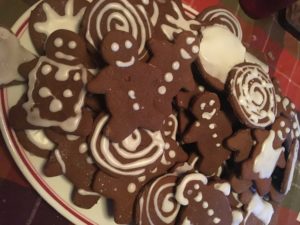 Sunday night ended with dinner and then a quick trip to see some Christmas lights. I am amazed at the houses that go all out!!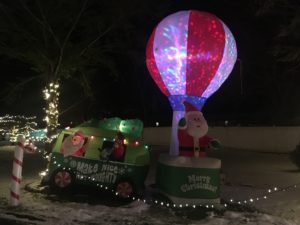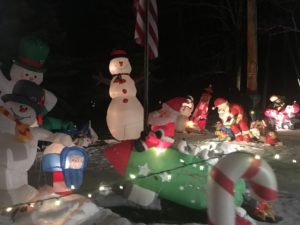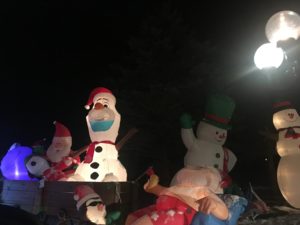 It really is starting to feel like Christmas now. I know it may not FEEL like Christmas when in Florida but I am looking forward to some warmer weather and putting my toes in the sand.
What are some of your holiday traditions?